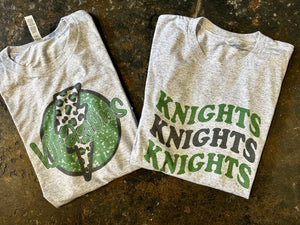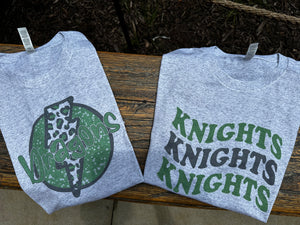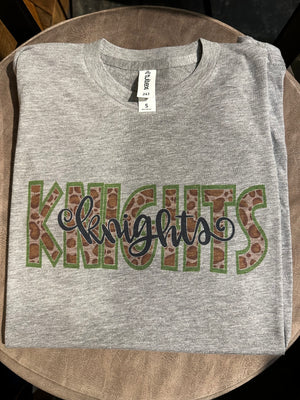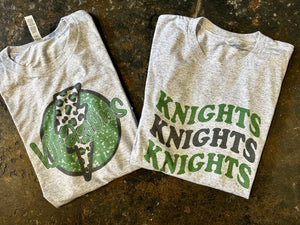 Dove Creek Tees
Dove Creek Tees feature cute designs in sublimation printing for a long-lasting look. The materials are ultra soft to the touch and feature designs of dragons and knights. With fewer colors needed for the sublimation printing process, you get favorite styles with a vivid look that will last.
leopard knights is on a Heather grey. 
dragons and repeating knights is on a white fleck tee.