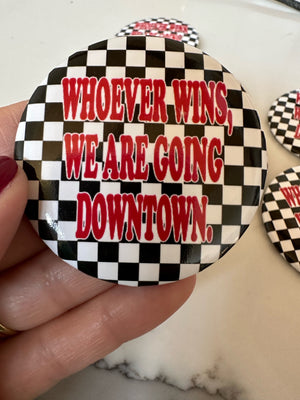 Whoever Wins Gameday Button
whoever wins we are going downtown button.
Perfect for any Game Day
Each pin back button is 2.25 inches in diameter. These buttons are super lightweight and perfect for Game Day! Add to your outfit or a purse strap to complete your game day look. Each button is finished with a plastic coating to keep your button clean from any game day activities!